Say "I love you" with Ariston. Make her a chocolate mousse with Ariston Chocolate Infused Olive oil instead of the box of chocolates this year!
Ingredients for the mousse
1 ¾ cups of milk
3 fl. oz heavy cream
2 eggs yolks
1tsp. vanilla extract
½ cup sugar
16 oz. dark chocolate chopped
0, 50 oz. gelatin sheets
2 cups of whipped cream
Ingredients for the jelly
1 cup orange juice
¼ cup of caster sugar
0, 35 oz. gelatin sheets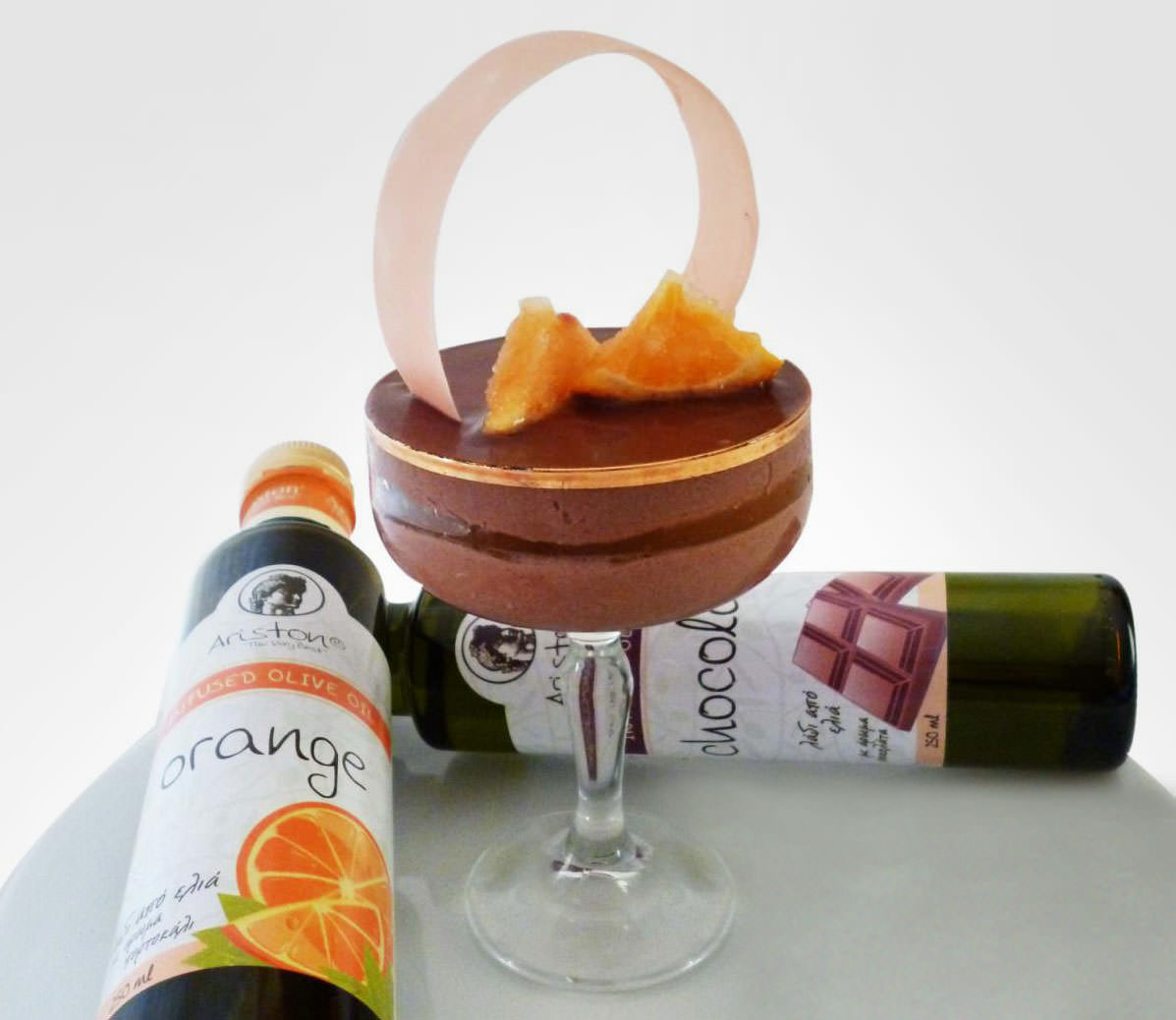 Preparation for mousse
Soak gelatin in cold water. In a saucepan place the milk, cream, egg yolks, sugar, vanilla and ARISTON Orange olive oil and an instant-read thermometer inserted into the mixture registers 176 0F. Then add the softened gelatin and dark chocolate and whisk well until melted.  Let it cool until it reaches room temperature.
Finally carefully fold whipped cream into mixture.
For the jelly
Soak gelatin in cold water. Heat the juice, sugar and Chocolate ARISTON olive oil and add the softened gelatin and stir until it blends in. Then pour into a small pan and chill until firm for at least 2 hours.
Finally fill in the serving bowls or stemmed glasses with chocolate mousse halfway. Chill in the fridge until firm.
Once chilled add some pieces of the jelly and finally fill the bowls or stemmed glasses with the rest of the mousse.
Then chill again for another 2 hours. Enjoy.