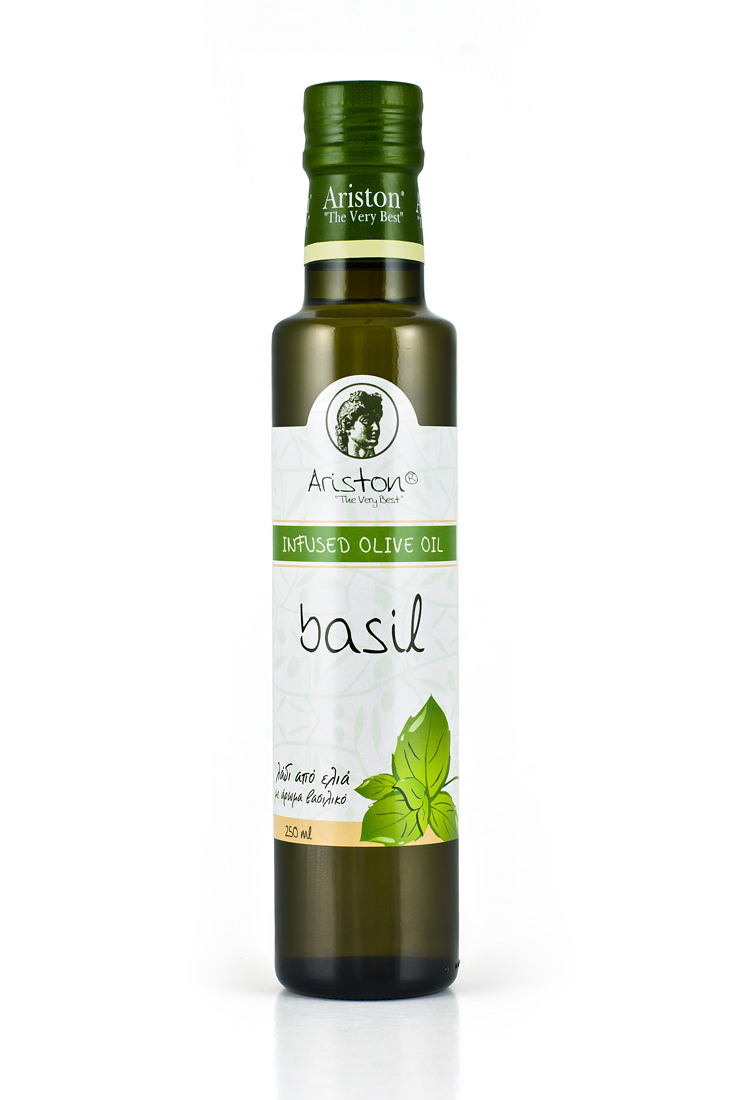 Ariston Basil Infused Olive oil 8.45 fl oz
Olive oil: Olive Oil infused with Basil
Olive variety: Frantoio, Leccino Pendolino, and Moraiolo olives.
Source/Region: Italy
Food Pairings/ Use: This olive oil is incredible not only as a dipping oil with your favorite fresh baked artisan bread, but also in pasta and pizza sauce, pestos. Pairs well with mozzarella cheese & tomato salads.
When Italians prefer oil over their own pesto, usually they have a good reason to do so! It's called Basil infused oil and it's the outcome of a rich blend; cold press olive oil from the varieties of Frantoio, Leccino Pendolino, and Moraiolo hosting the King of herbs… Basil! Who could ask for anything more?!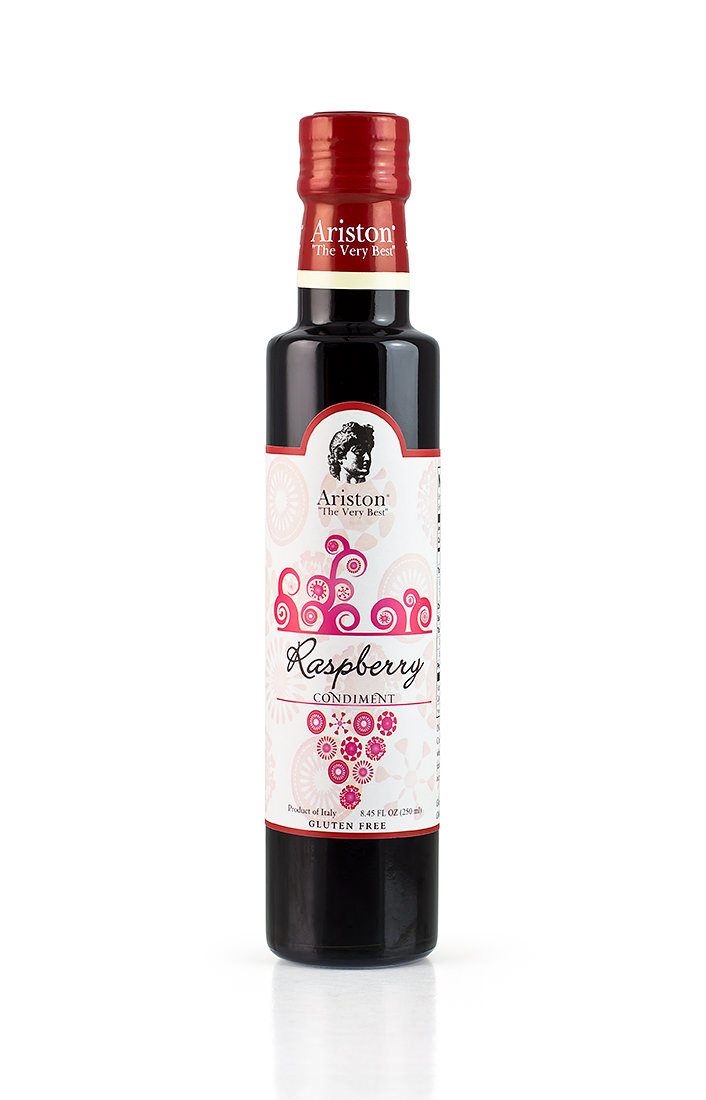 Ariston Raspberry Condiment 8.45 fl oz
Grape type: Lambrusco, Trebbiano, Sangiovese, Ancellotta, Albana, Fortana, or Montuni.
Source/Region: Modena, Italy.
Flavor Profile: Sweet with balanced zest and slight aromatics of oak and a natural essence of raspberry.
Food Pairings/ Use: This product is great as a marinade for dressings and salads. Good for Chicken or Beef roast marinades, or even fruit cakes with a twist.