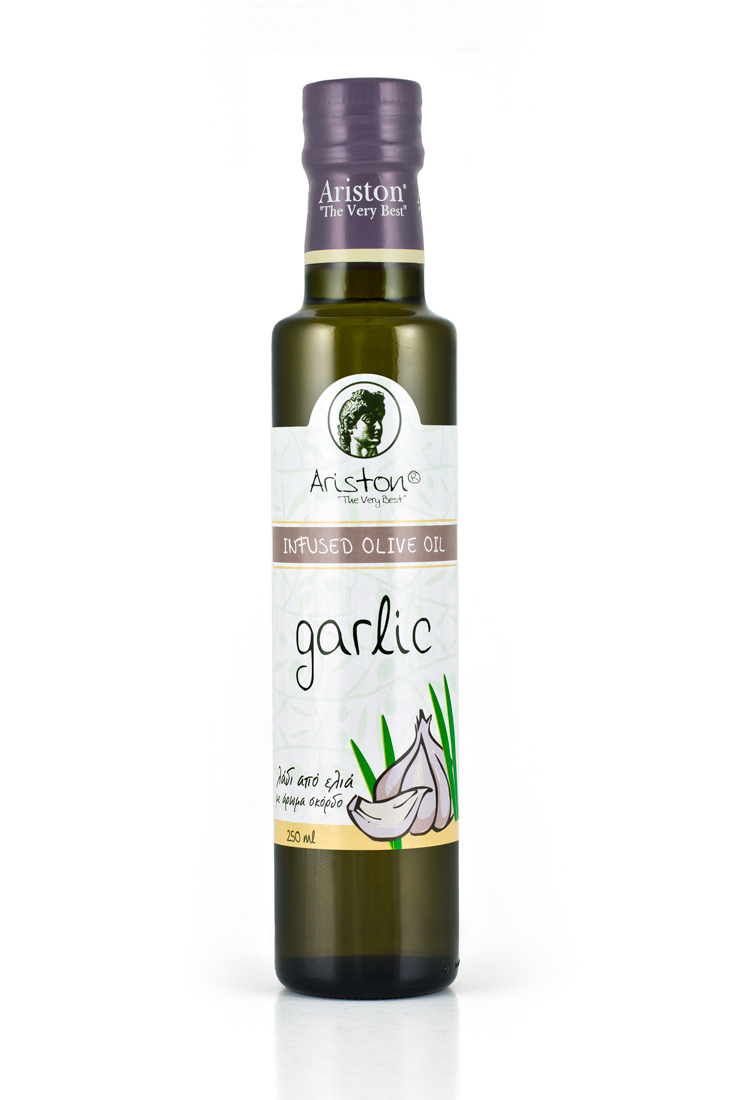 Ariston Garlic Infused Olive oil 8.45 fl oz
Olive oil: Extra Virgin Olive Oil infused with Garlic
Olive variety: Koroneiki olives
Source/Region: Greece
Food Pairings/ Use: This olive oil is incredible not only as a dipping oil with your favorite fresh baked artisan bread, but with pasta, use in pasta and pizza sauce, great with chicken, pork, steak and turkey and any recipe that calls for garlic, makes great popcorn as well!
Once you open that bottle, you'll know why you had to have it! Smooth, well rounded taste with buttery finish and that distinct scent of garlic, generously given away by the cold pressed bulb root. Enjoy the health benefits of that strong combination, in every drop.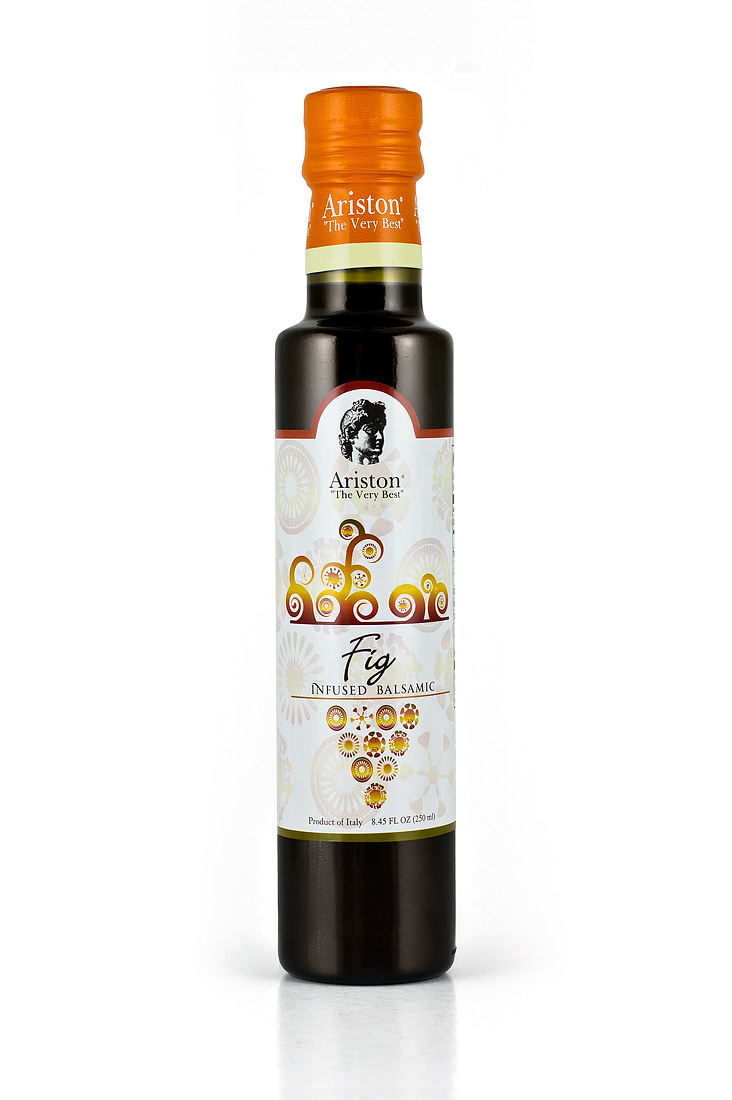 Ariston Fig Infused Sweet Premium Balsamic 8.45 fl oz
Grape type: Lambrusco, Trebbiano, Sangiovese, Ancellotta, Albana, Fortana, or Montuni.
Source/Region: Modena, Italy.
Flavor Profile: Sweet with balanced zest and slight aromatics of oak and a natural essence of savory figs.
Food Pairings/ Use: Great for dressings and salads. Pairs beautifully with mozzarella and goat cheese starters. Also  used for Chicken or Beef roast marinades, or even fruit cakes with a twist.
When must of the finest Italian grape is being fermented with 100% Italian Red Wine Vinegar, and savory figs, only one thing can happen…  A sweet, rich in flavor and color, fruity balsamic vinegar. After maturing Resting in OAK barrels, it builds a sweet balanced zest and some slight aromatics of oak, only to become a small delicacy in our every day table.