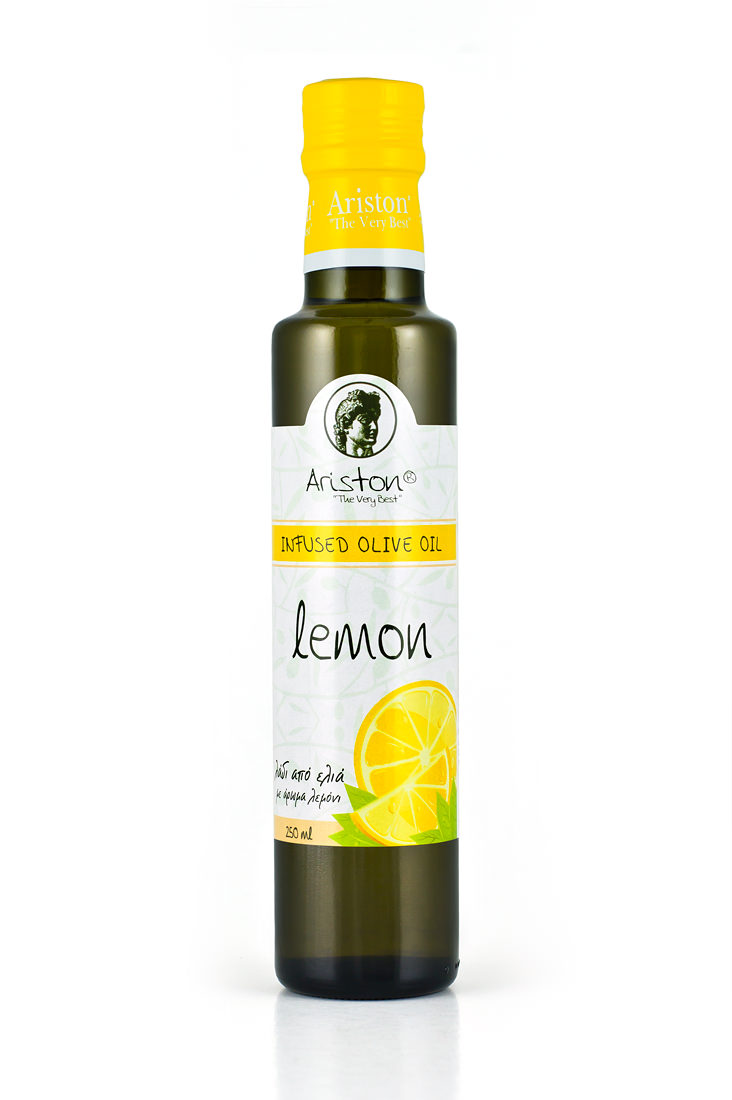 Ariston Lemon Infused Olive oil 8.45 fl oz
Olive type: Extra Virgin Olive Oil infused with Lemon
Source/ Region: Kalamata Region of Greece
Food Pairings/ Use: Pairs well with salads, other citrus flavors, fish, chicken, pork, drizzle over red meats, vegetables, roasted vegetables, feta cheese, as well as baking i.e Lemon muffins, healthy substitute for cakes which require butter and lemon. Add with Chili Infused Olive oil for extra zing in your recipes.
Please meet our very own healthy substitute for cakes which require butter and lemon!
Smooth, well rounded olive-fruit taste with buttery finish and no acidic aftertaste, this Lemon Infused Extra Virgin Olive Oil provides your dishes with a superb and unique twist.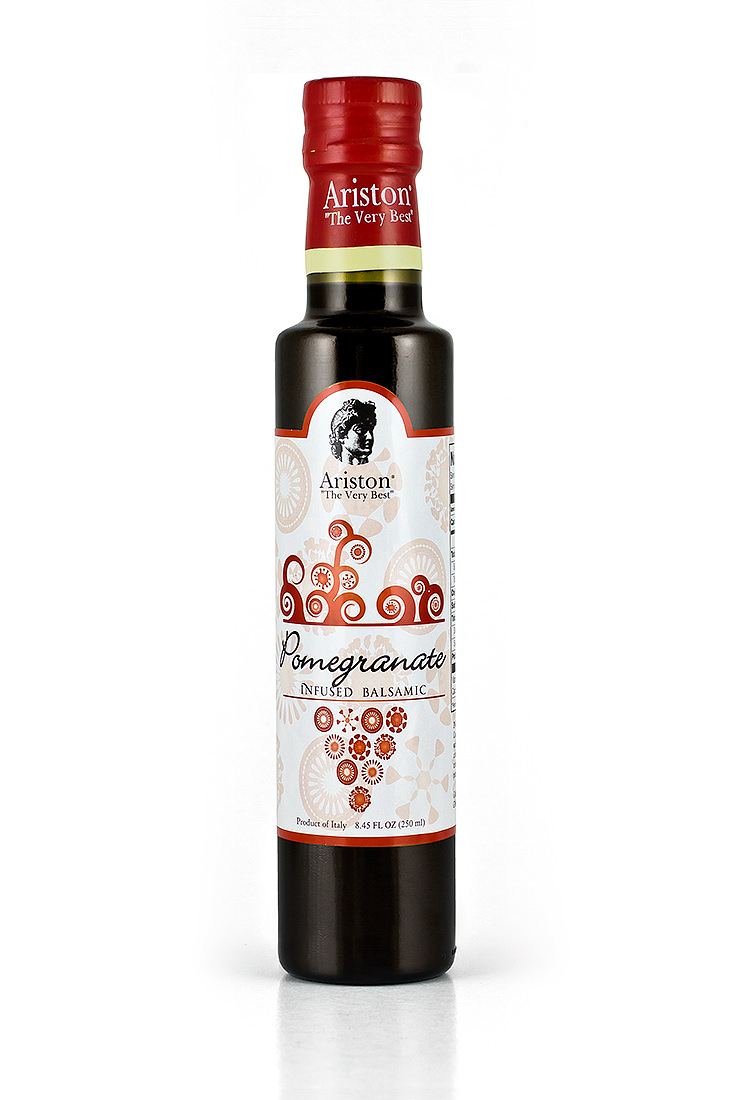 Ariston Pomegranate Infused Sweet Premium Balsamic 8.45 fl oz
Grape type: Lambrusco, Trebbiano, Sangiovese, Ancellotta, Albana, Fortana, or Montuni.
Source/Region: Modena, Italy.
Flavor Profile: Sweet with balanced zest and slight aromatics of oak and a natural essence of ripe pomegranate.
Food Pairings/ Use: This product is great for dressings and salads. Good for Chicken or Beef roast marinades, or even fruit cakes and ice-cream.
Fine Italian grape musts fermented together with 100% Italian Red Wine Vinegar offer us this unique balsamic vinegar.  Maturing  in OAK barrels, Ariston Pomegranate Balsamic builds a sweet tangy tart flavor and some slight aromatics of oak, only to become a small delicacy complimenting a wide range of dishes.