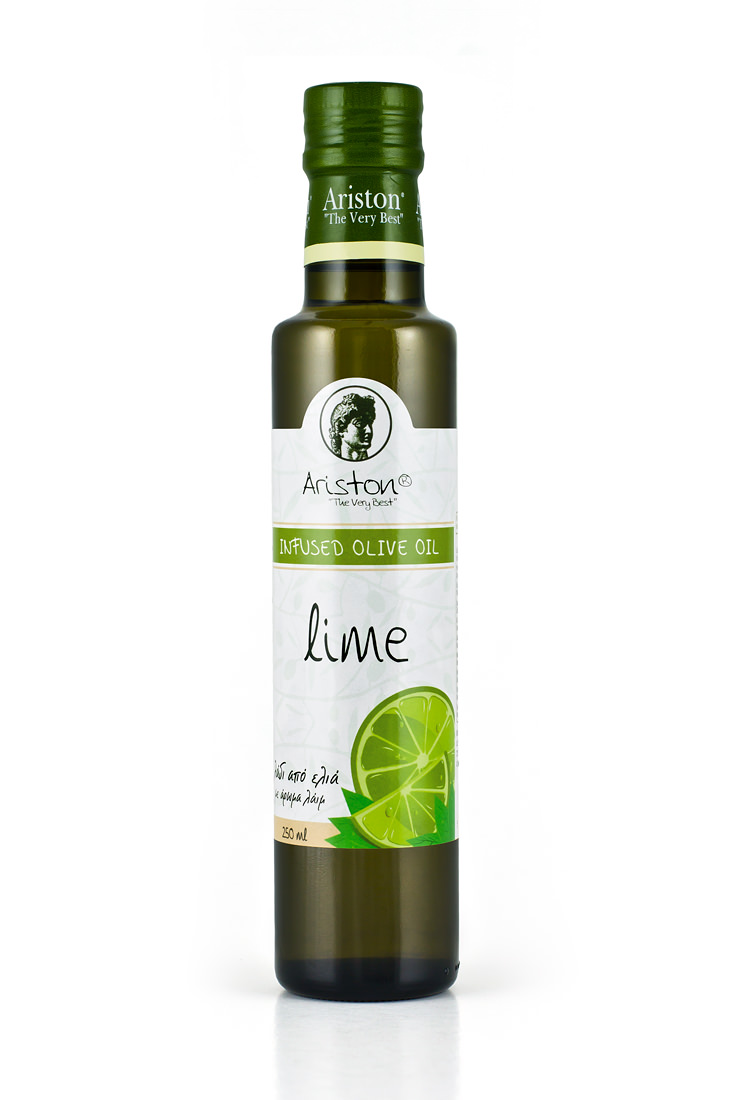 Ariston Lime Infused Olive oil 8.45 fl oz
Oil type: Extra Virgin Olive Oil infused with Lime
Olive type: Koreneiki
Source/ Region: Kalamata Region of Greece
Food Pairings/ Use: Pairs well with salads, other citrus flavors, fish, chicken, pork, drizzle over red meats, vegetables, roasted vegetables, feta cheese, as well as baking i.e Lime muffins.
Add with Chili Infused Olive oil for extra zing in your recipes in your southwest and Asian dishes.
Mojito lovers adore this infused oil. And they are not the only ones, mind you!
With smooth, well rounded olive-fruit taste with buttery finish and no acidic aftertaste, the Ariston Lime Infused Olive oil is a pleasant surprise to everyone who tastes it.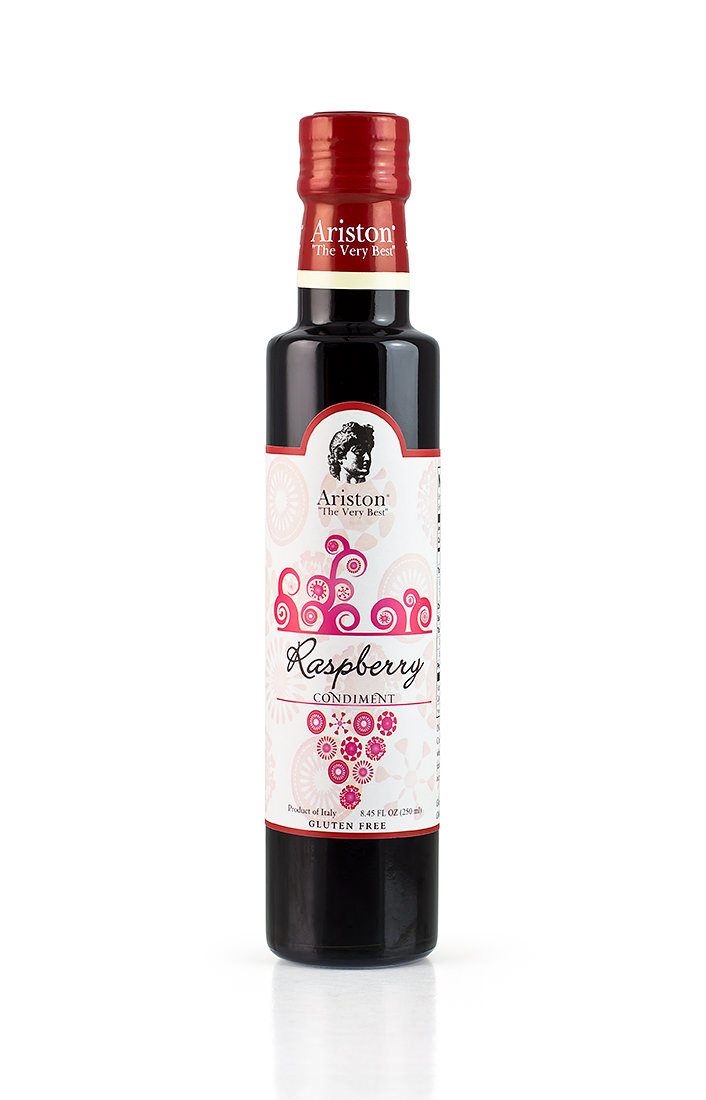 Ariston Raspberry Condiment 8.45 fl oz
Grape type: Lambrusco, Trebbiano, Sangiovese, Ancellotta, Albana, Fortana, or Montuni.
Source/Region: Modena, Italy.
Flavor Profile: Sweet with balanced zest and slight aromatics of oak and a natural essence of raspberry.
Food Pairings/ Use: This product is great as a marinade for dressings and salads. Good for Chicken or Beef roast marinades, or even fruit cakes with a twist.