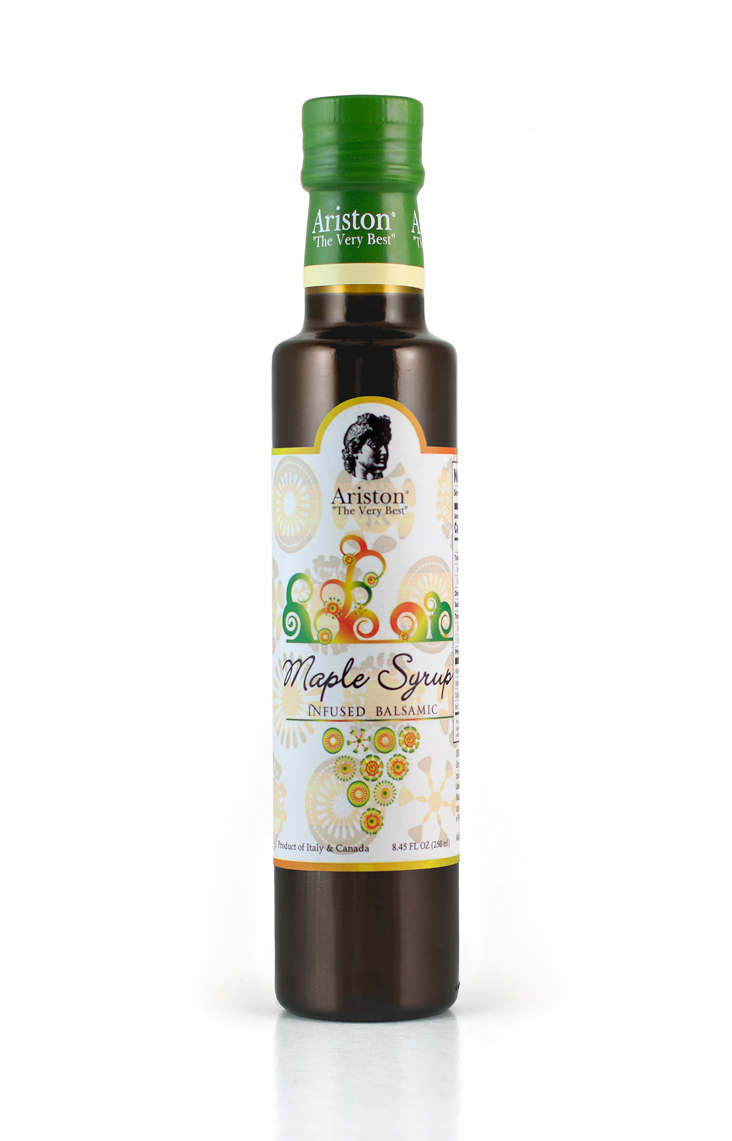 Grape type: Lambrusco, Trebbiano, Sangiovese, Ancellotta, Albana, Fortana, or Montuni.
Source/Region: Modena, Italy.
Food Pairings/ Use: Perfect Pairing Ior breakfast dishes with Ariston Vanilla Infused Olive oil.  Combine with Ariston Lemon Olive oil and drizzle over vegestables.  Perfect pairing for salad dressing. Perfect Parings: Ariston Extra Virgin Olive oil, Ariston Thyme Infused Olive oil.