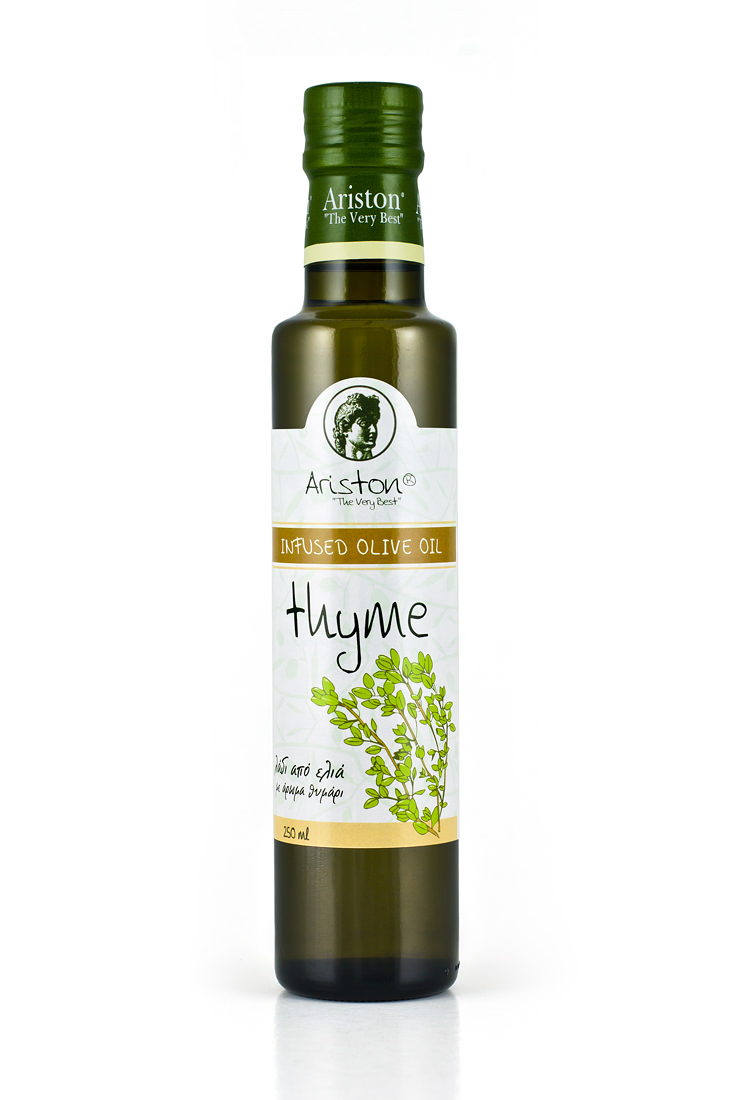 Ariston Thyme Infused Olive oil 8.45 fl oz
Olive oil: Extra Virgin Olive Oil infused with Thyme
Olive variety: Koroneiki olives
Source/Region: Greece
Food Pairings/ Use: This olive oil is incredible not only as a dipping oil with your favorite artisan bread, but for most recipes that include thyme.  Ideal for marinades, salads and drizzling over your favorite dishes for increased flavors.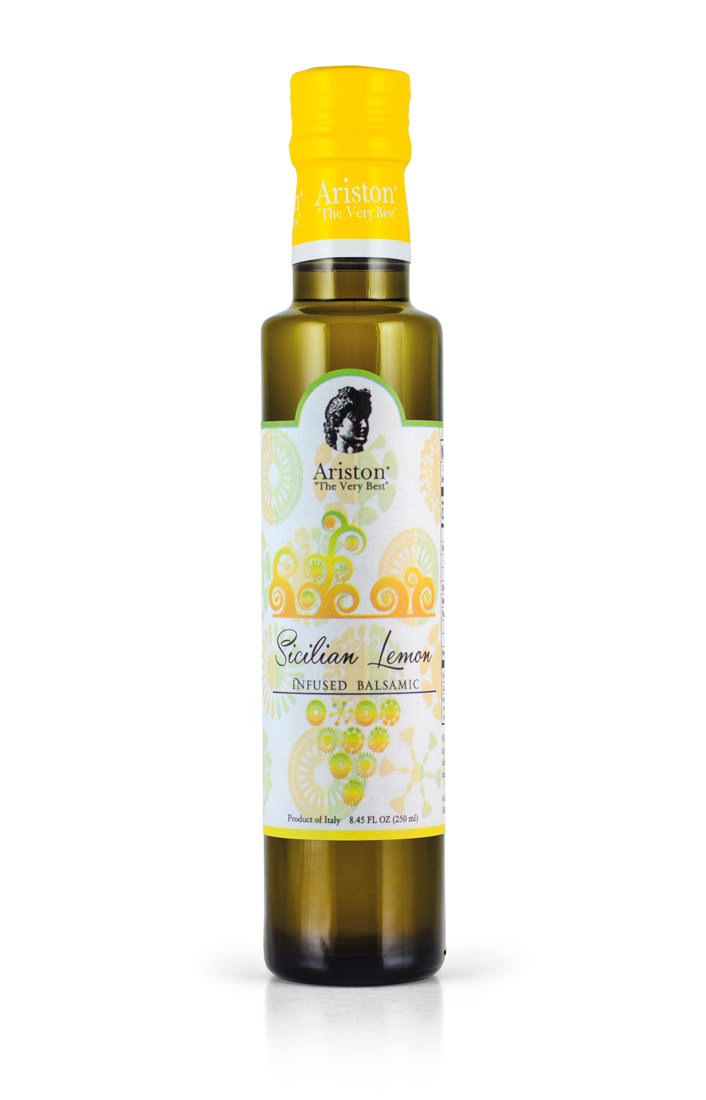 Ariston Sicilian Lemon Infused White Balsamic 8.45 fl oz
Grape type: Albana, Trebbiano and Montuni
Source/Region: Modena, Italy.
Flavor Profile: Delicate but fruity with a balanced zest
Playfully and pleasantly sweet, Sicilian Lemon balsamic vinegar has a perfect balance of acidity and a crisp lemon flavor and aroma. Great with seafood, dressings or in mixed drinks.