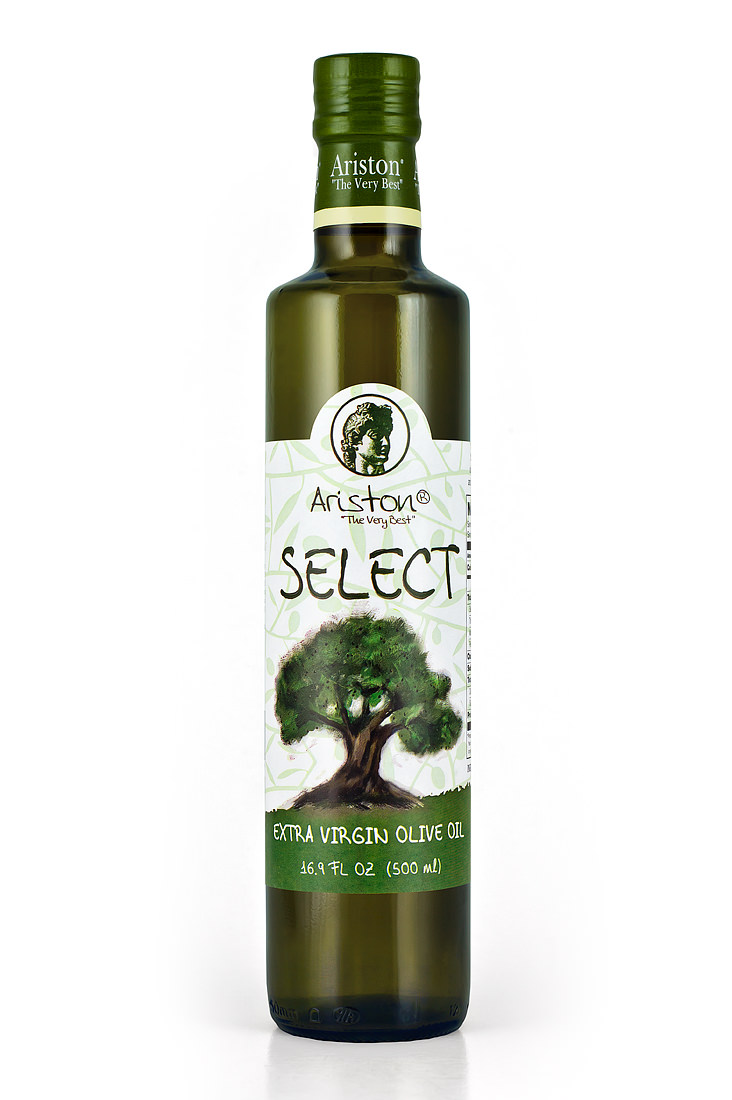 Ariston Select Extra Virgin Olive Oil 16.9 fl oz
Olive type: Koroneiki
Source/Region: Messinia Region of Greece.
Food Pairings/Use: Pairs well with salads, citrus flavors, fish, chicken, pork, drizzle over red meats, vegetables, roasted vegetables,feta cheese, mozzarella cheese any Greek dish, etc.
Great as a dipping oil as well.
Awards:
Product of the Year 2013 Connecticut Food Association.
Silver medal at the Los Angeles International Extra Virgin Olive Oil Competition in 2012.
Attendees Award Sial Montreal 2012 Olive D' Or
Bronze Medal International Extra Virgin Olive oil Competition in 2008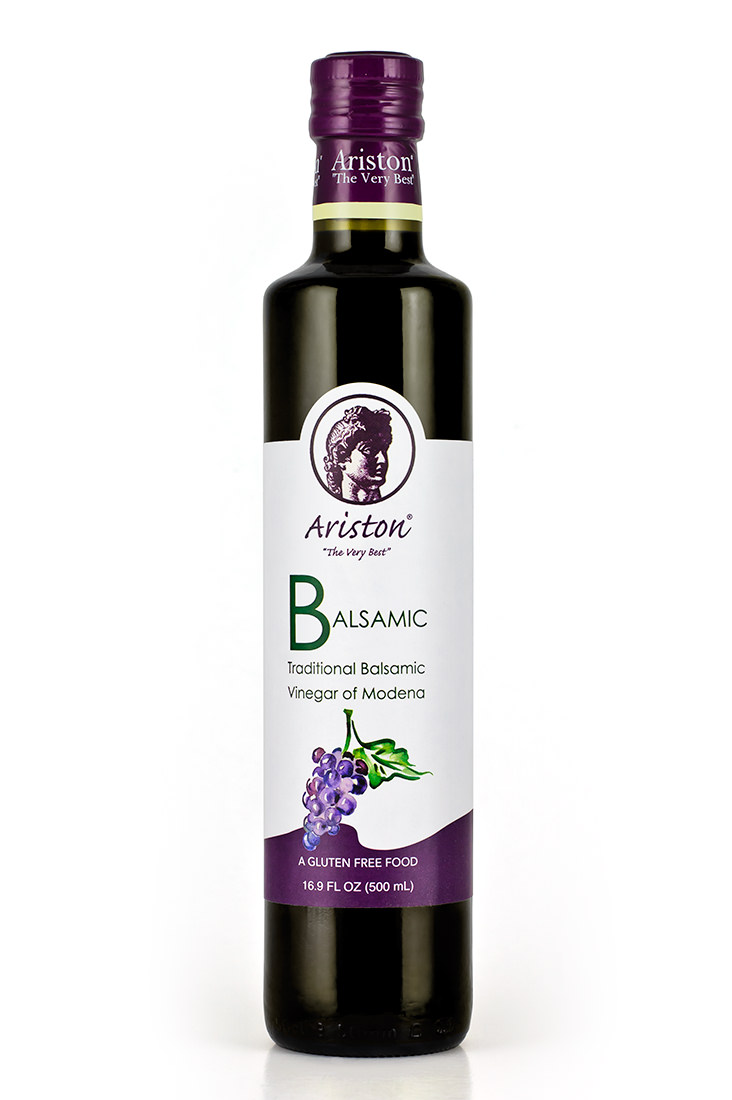 Ariston Traditional Balsamic Vinegar in Dorica Bottle 16.9 fl oz
Grape type: Mainly Lambrusco and Trebbiano (also Sangiovese,Ancellotta, & Montuni can be used)
Source/Region: Modena, Italy
Flavor Profile: Sweet with very light pungency and a thick consistency. Tasting notes of raisins, plum, and some smoothness from Oak Barrels.
Food Pairings/ Use: Sky's the limit when it comes to Ariston Traditional Balsamic vinegar pairings and use! Pairs well with any fine cheese or fruit.
Finishing all dishes including salads, filet mignon, seafood dishes, grilled vegetables, certain desserts, vanilla ice cream, gelato,and many more. Also, great for salad dressings and marinades.
Ariston Traditional Balsamic Vinegar in Dorica Bottle 16.9 fl oz